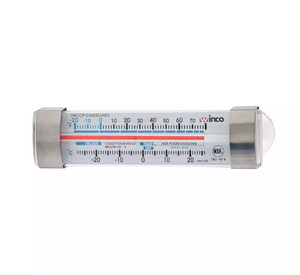 We will be providing Non-Contact Deliveries to BROOKLYN, MANHATTAN, & QUEENS: All orders placed will be delivered Monday/Wednesday/Friday once the order is fulfilled completely. Deliveries are subject to change due to availability of items. For residents that live in apartments, we will contact you before delivery.
Horizontal Thermometer, suction cups included
Temperature range from -20 – 80 Degrees
Place on the walls of any refrigeration unit
Disclaimer: Brands are subjected to change based on availability; however, the quality of the supplies will remain the same. Make sure to always examine your products carefully upon receiving and report damages or missing items within 5 business days. Returns are subjected to a 25% Restocking Charge.