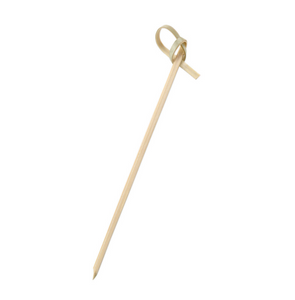 We will be providing Non-Contact Deliveries to BROOKLYN, MANHATTAN, & QUEENS: All orders placed will be delivered Monday/Wednesday/Friday once the order is fulfilled completely. Deliveries are subject to change due to availability of items. For residents that live in apartments, we will contact you before delivery.
Ideal for buffets, banquets, catered parties, and restaurants
4" Length
Each bag contains 100 Picks, Each Case contains 100 Bags
Organizes dishes and makes them visually appealing
Can be used with entrees or with appetizers or hors d'oeuvres
Allows individuals to easily pick up a single portion on a full platter
Great for garnishing beverages
Can be used to hold together sandwiches and wraps
Bamboo material is environmentally friendly
Disclaimer: Brands are subjected to change based on availability; however, the quality of the supplies will remain the same. Make sure to always examine your products carefully upon receiving and report damages or missing items within 5 business days. Returns are subjected to a 25% Restocking Charge.